Air Conditioning Installation and Replacement
Learn How You Can Benefit From an Air Conditioning Installation and Replacement in Tampa, Lakeland, New Port Richey, FL, and the Surrounding Areas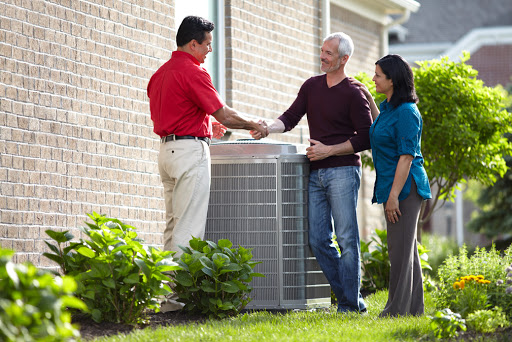 Putting a new system as an installation or replacing an old hunk of metal calls for professionals. We can provide the service you are searching for in your next Air Conditioning Installation and Replacement.
Certified HVAC will be with you every step of the way. Our qualified technicians are open to explaining everything as clearly as possible.
Do Not Delay Your Air Conditioning Installation and Replacement
Procrastinating an AC installation, especially a replacement, can be a dangerous move. While we all have busy lives, keeping a central air system out of service for too long can have a negative impact on you and your family's well-being. Make a decision to get the help you need and desire. Certified HVAC employs smart, like-minded people to perform outstanding service. Our results speak for themselves.
Turn the mood from dreary to lively during this warm weather. Yes, the time in the sun can be enjoyed, but once you need a break – you really need a break. All you need to do is get in touch with our friendly support staff. They will help you schedule an Air Conditioning Installation and Replacement in Tri-County areas.
Take Caution To These Events Related To Your AC System
Taking important things in our lives for granted tends to happen whether we like it or not. This includes our AC system. At Certified HVAC, we put your AC system at the top of our list, so you do not have to. You can feel that gentle breeze you have been missing once again when we are complete servicing your system.
One of the most effective steps to our process is finding the AC danger signs that you need to be cautious about. Most likely, you can tell us these issues off the top of your head. Be prepared to let us know if any of the following is happening to your home's AC system.
Reach Us Whenever It Is Most Convenient For You!
Set aside a time to set up an appointment when it works out for you. We know scheduling can be a bit tedious, but we make it simple. Just give us a call, day or night, and we will gladly help you start the process.
Our main line is (954) 399-9010. Be sure to reach one of our team members, and feel a warm welcome! Also, you can email us through the Contact Us page if you cannot speak when the moment comes. Certified HVAC's Air Conditioning Installation and Replacement in Tampa, Lakeland, New Port Richey, FL, and the Surrounding Areas, is here for your family.
Have questions? Submit a request through our online request form or give us a call and our specialist will help guide you through the different Air Conditioning Installation and Replacement options.