Air Conditioning Service and Repair
Cool Off This Season With Our Stellar Air Conditioning Service and Repair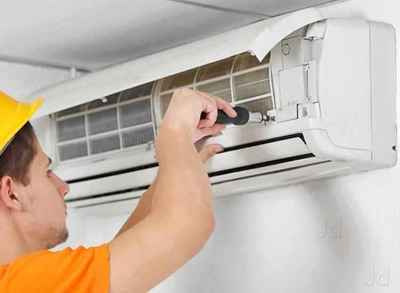 Coming back to your home at the end of a brutally hot day should be a time of relief. A time to kick your feet up and chill out in the comfort of your own home. But, if your air conditioner decides to take a vacation, this cannot happen. Certified HVAC is here to help with Air Conditioning Service and Repair. Certified HVAC is one of your best options to provide expert cooling solutions that you can trust. Need social proof? Our business can be found on Home Advisor – sporting a high rating. You can find all your central air system solutions with us.
Get Back To The Cool Days In Your Home – Check Out
Our Air Conditioning Service and Repair
Do not let entire afternoons or evenings go to waste trying to contact and never hearing back from HVAC contractors. Feel confident that we are here for you – answering your calls and questions. Whether you need a specific service or general maintenance, count on Certified HVAC to give you top tier cooling service.
Every season, most heavily in the summer, we meet many new people in need of our AC services. Every time we leave them at the end of the day, both us and them, are satisfied the job was done correctly the first time around. Quality effort is a daily occurrence here at Certified HVAC's Air Conditioning Service and Repair
Signs Your AC Needs A Quality Fix
Although many of us are busy in the day to day world, we must still make time for our home maintenance. Bringing back your AC unit in order is an excellent way to stay on top of home improvement. For us, we do this every day – be sure to rely on Certified HVAC to give your AC the attention it needs.
Before you call us, however, there are some things you can help us with if you are in a rush to complete your service. Following these steps can save you both time and money. Take note if your home central air system does any of the following:
Make It A Point To Get Help – Give Us A Ring!
Be assured our support team is here for you night and day, seven days a week. So, whatever happens, you can rely on us to answer your call for help. Find out how to contact us below.
Call us at 954-399-9010. Similarly, complete our Contact Us form for all inquiries. Expect a short wait, and we will call you back shortly. Call us for your Air Conditioning Service and Repair